School Production Services
Philosophy
The staff at TimBeck-Two Productions strive to create a memorable educational experience for both the staff and students involved in school performances, using current technology and best practices in safety and teamwork.
Lighting Service
Whether we are working in a cafeteria, cafetorium or auditorium, we have the ability to make your production shine, working with your location and needs in mind.
Lighting today is not only fresnels and dimmers, it uses automated fixtures, video, color changers, rotating gobos and LED fixtures. These could be integrated into your existing facilities to further enhance your show.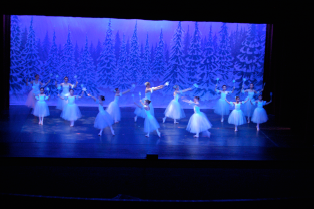 Sound Services
We can assist with system upgrades, complete systems, sound design, training, equipment rentals and sound effects. Your system can be evaluated and augmented as need be for the production.
Scenic Services
We can provide design and consultation services for scenic services We have a list of resources available to help you build your show.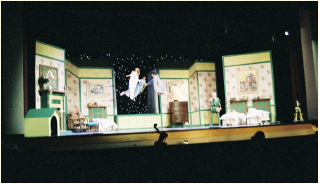 Stage Management
To make the performance on stage appear effortless, we can assist you by providing a proprietary computer cue sheet that can be customized to fit your show.
Video use for scenic elements

The use of video is becoming more popular as a lighting effect, or contributor to the scenic elements. Schools now have easy access to video projectors and computers that could be adapted to stage use. We can assist in the design and implementation of projection for your production.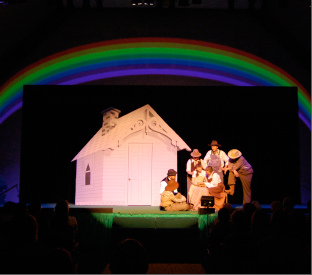 Event Lighting

Lighting is well suited to create moods for special events such as homecoming, proms, weddings, meetings and fundraisers. The use of color and texture to wash or highlight the venue can change the look of an otherwise plain room.